To keep up with all things social in this Internet soaked world of all of ours these days we would like to invite you to visit and partake in our little corner of it. Post, comment, let us know what is happening with you and yours, but mostly, communicate all the fun you are having in your musical sphere!
Robbie King & The Blues Counts featuring Tina Jackson are all proud members of the Los Angeles Blues Society.
The Mission of The Los Angeles Blues Society is a dedication to preserving and perpetuating an array of Blues music forms in Los Angeles, and the greater area of Southern California. To introduce these Blues music forms to a wider audience (perhaps not familiar with the Blues), to experience the music, and history of this great American Art form. The Los Angeles Blues Society is intent on fostering the growth and expansion of a Blues community that will encompass the artists, the bands, the fans and supporters, the venues, and the professional individuals, entities, and services that are all part of a greater music, film and television industry unique to Los Angeles, and surrounding areas. Also to inform the Los Angeles Blues Community of Blues events, record Releases, club scenes, membership discounts from participating merchants, introductions to other Blues Societies around the country and Blues Festival listings and excursions.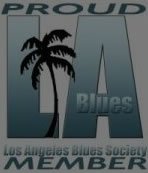 We support the Arcadia Blues Club! Come on down and learn the ABC's of the Blues.
The Bobby Bluehouse Band opens most Friday and Saturday night shows for both headlining and local Blues bands. With a stage at both ends of the hall, the music is non-stop. Featuring some of the best internationally known artists as well as smokin' hot local acts, ABC is a concert venue that should be at the top of your list.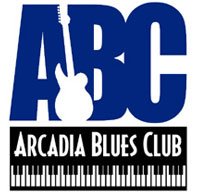 Sunday Open Blues Jam at Happy's Grille in Chino!
Happy's Grille is sponsoring us to host their weekly Open Blues Jam. Food, dancing, live entertainment, and now an open Blues jam EVERY Sunday, Happy's truly is the place where there is always a happy ending!